DEPARTMENT FOR THE PRODUCTION OF TALKING AND BRAILLE BOOKS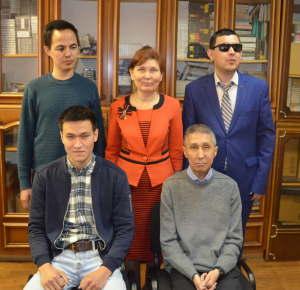 Отдел  занимается выпуском  книг рельефно-точечным шрифтом по системе Брайля  и озвученных книг в международном стандарте Daisy.  Кроме этого отдел  выпускает газету «РБНСГ- Вести», выходящей периодичностью 1 раз в 2 месяца, тиражом 500 экземпляров и распространяет ее  по спецбиблиотекам республики. Информация в газете расположена на казахском и русском языках, рельефно-точечным и плоскопечатным шрифтом.
Штат отдела насчитывает 4 сотрудника: Руководитель, редактор, редактор – библиотекарь, редактор по брайлю.